Jeffry P. Dunn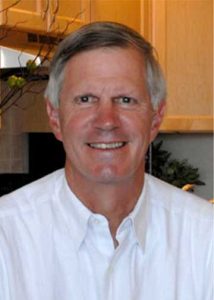 Jeff Dunn began his professional life on Wall Street, working for Merrill Lynch in NYC for two years, then in Denver for another two before pursuing his dream of being an entrepreneur in real estate. Having developed (created) various types of real estate including pre-schools, general and medical offices, apartments, retail and senior housing is where Jeff's passion lies and where he has spend the majority of his past 40+ years. Jeff takes pride in developing the first stand-along Assisted Living in Denver, when this care was called "Catered Living." Managing senior campuses is where the satisfaction comes from hearing what was done right and what could be done better. Jeff's never ending goal- to improve the quality of senior' lives – is really his commitment to the residents and their family. During these past three decades, Jeff has acquired, developed, and managed 1,150 senior apartments, assisted living and memory care apartments, intermediate and skilled nursing beds in four Cities in Colorado and Arizona.
Jeff Dunn currently serves on the Peak Vista and Intergenerational Foundation Boards, and has previously served on Pikes Peak Hospice and Goodwill Industries boards, and has served on numerous communities for Cheyenne Mountain School District 12 and the Broadmoor Community Church.
Jeff Dunn graduated with a degree in mathematics from Washburn University of Topeka, Kansas, and earned his MBA from Regis University, where he taught undergraduate and graduate classes on Investments and Finance.
Jeff is proud to have served in the US Marines, and takes great pride in his wife Cindy, 4 children and 7 grandchildren.
---
Ryan Dunn, CCIM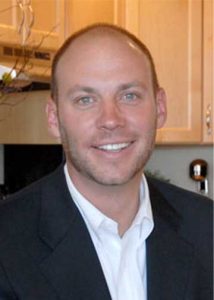 Ryan Dunn has been with Dunn & Associates, Inc. since December of 2001. Ryan was raised in Colorado Springs and currently resides in Denver. Ryan currently manages 4 office buildings in Denver and the Fillmore Crossing apartment community and Country Club Corners in Colorado Springs. Before Ryan joined Dunn & Associates, Inc. he worked for Nordstrom as a Buyer, and Kenneth Cole as a Territory Manager both along the east coast. Before that Ryan graduated from the University of Kansas in 1996 with a degree in History. Ryan enjoys spending his free time playing ice hockey, hiking, camping, and upland and waterfowl hunting. He is married to a wonderful woman, Dawn, and they have two sons, Lucas and Gabriel.
---
 Consulting:
For senior housing consulting or commercial property asset management, please call Ryan Dunn at (303) 832-8990.